Conferences
Carolien Teunisse is an Utrecht based visual media artist and lecturer. With her work she aims to discover interesting dialogues that occur between different types of media, merging realities and between humans and technology by using projection and sensing devices to create installations and immersive experiences. Besides making work she is also passionate about passing knowledge and skills on to others, ranging from children to professional creatives.
She is a member and co-founder of DEFRAME and Creative Coding Utrecht.
(un)natural augmentations: exploring ways to virtually augment real life lichens
As the pandemic brought the world to a standstill a hopeful eco-centric seed was planted.
Carolien Teunisse and Sabrina Verhage set out to explore this new found respect for our direct organic environment by delving into an artistic collaboration with lichens; surprisingly beautiful organisms that can be found almost anywhere in the city.
(un)natural augmentations aims to let visitors discover the beauty of lichens for themselves by augmenting them with generative virtual art. In this talk Carolien will show how the work is made, what technology is used and how the process took place.
Medias
Medias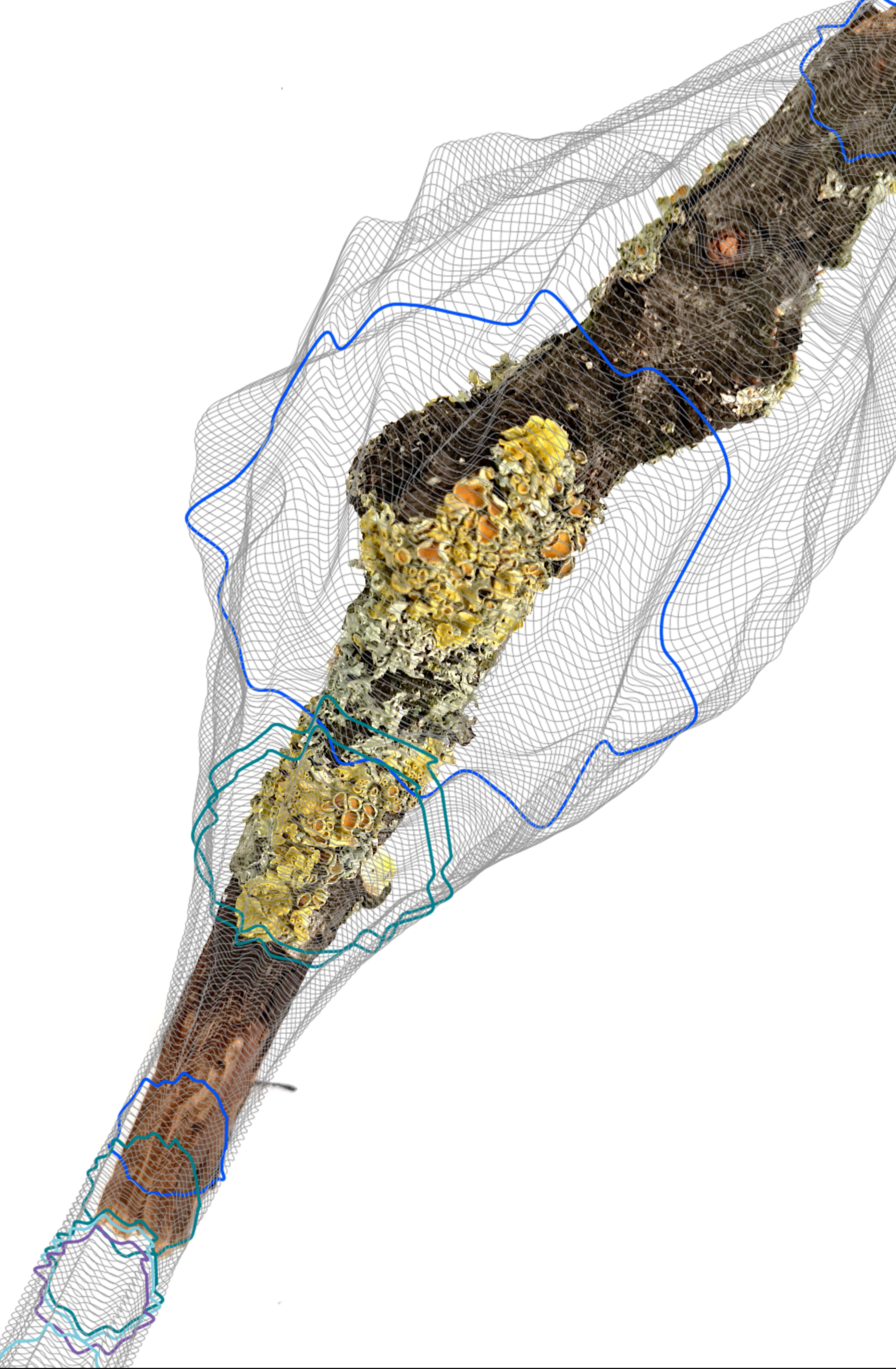 Medias