Market
QUBS was founded by Hayri Bulman, a Swiss entrepreneur, father of 2 children and with a passion for wooden toys and new technology. In 2015, Hayri was struck by the story of two brothers, Chris and Will Haughey, and how they started TEGU, a toy company that fosters a positive social impact in Honduras. Hayri was not only fascinated by how the company came to be but also by their product, elegant wooden toys with a twist: a magnet hidden inside each piece. He became obsessed with the idea of exploring how to bring technology and classic wooden toys together. Soon he started working on different concepts and played with a project that was incorporating RFID technology inside the wooden blocks. Qubs is now a team of designers, engineers, illustrators and other creatives from every corner of Europe.
Medias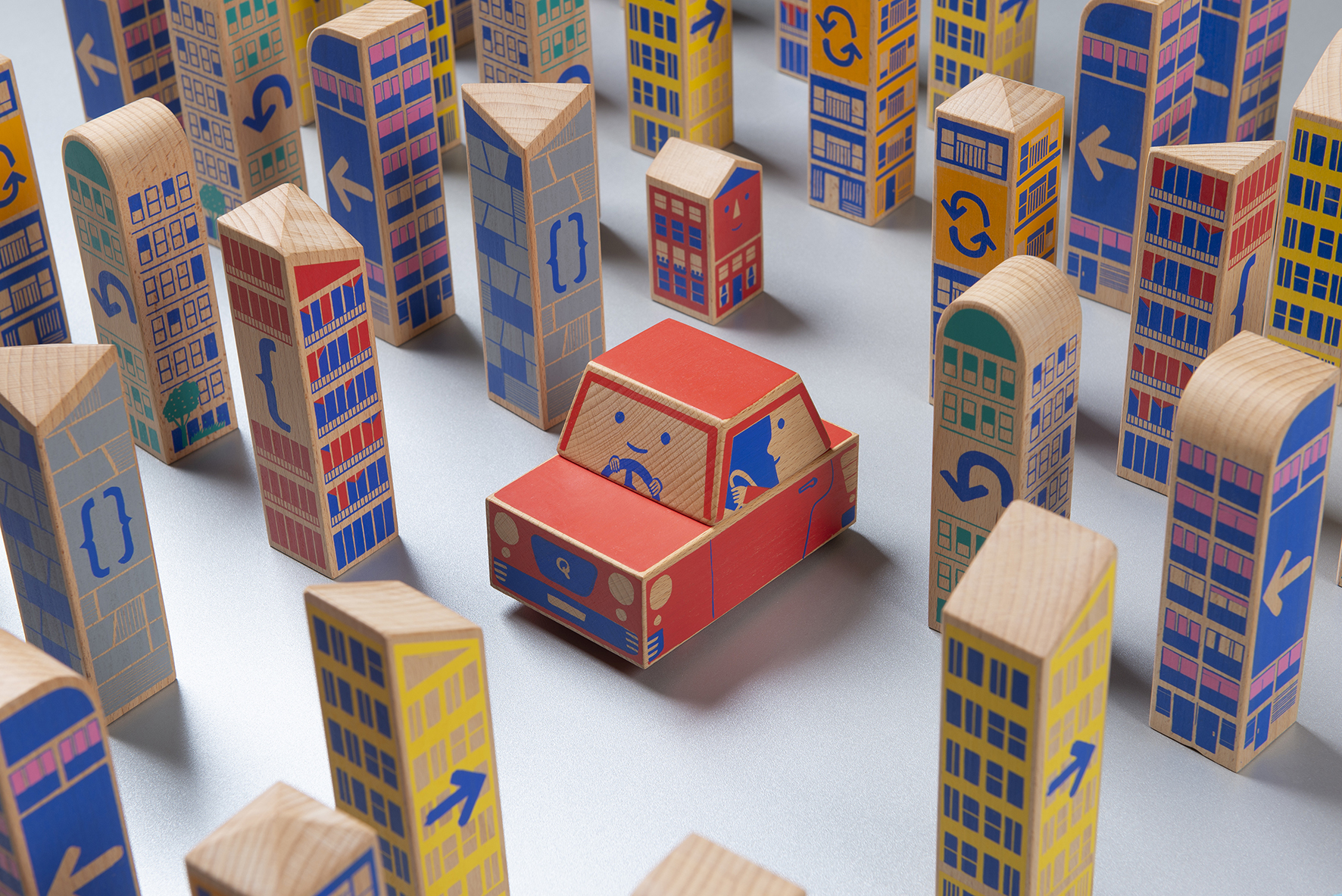 Cody Block
Cody Block is a Montessori inspired, screen-free wooden toy for children 3+, introducing the basics of computational thinking through tangible programming.
Your task is to lay out a path that leads Cody back to his house by positioning the Building Blocks in a correct order. Each Building Block gives a unique directional command (turn left, turn right, 180°, repeat, record, play, stop), together they create a sequence of instructions (the basis of any algorithm). Children can play with Cody for hours without the need of any smartphone, laptop or screen. We have developed a specific patented RFID technology that is embedded in every wooden block. The design of Cody Block takes its inspiration from classic wooden toys and the Montessori philosophy in its material and shape: solid beech wood and intuitive design.
We intentionally did not incorporate light or sound, and there are no visible electronics.
Just a moving car driving around the city blocks.
Medias