Conferences
Dries Depoorter is a Belgium artist working with technology. His catchy and humorous work addresses themes such as privacy, social media, artificial intelligence and surveillance. Among his creations are several products such as apps, games and interactive installations. He studied electronics for six years before making the switch to art school. Today Dries Depoorter is exhibiting and holding talks internationally while working as a freelance concept provider that focus on digital processes.
Dries exhibited at the Barbican London, Art Basel, Mutek Festival Montreal, Bozar, Para Site Hong Kong, Mozilla The Glass Room San Francisco, IDFA Doclab, Mundaneum. FOMU, Ars Electronica, NRW, World Press Photo, WIRED25, HEK.
Dries did talks for TEDx, MoMA, SXSW, Chanel, Adidas, Mutek Festival, STRP festival, Dutch Design Week and web2day.
Photo credit : Wim Van Eesbeek
Medias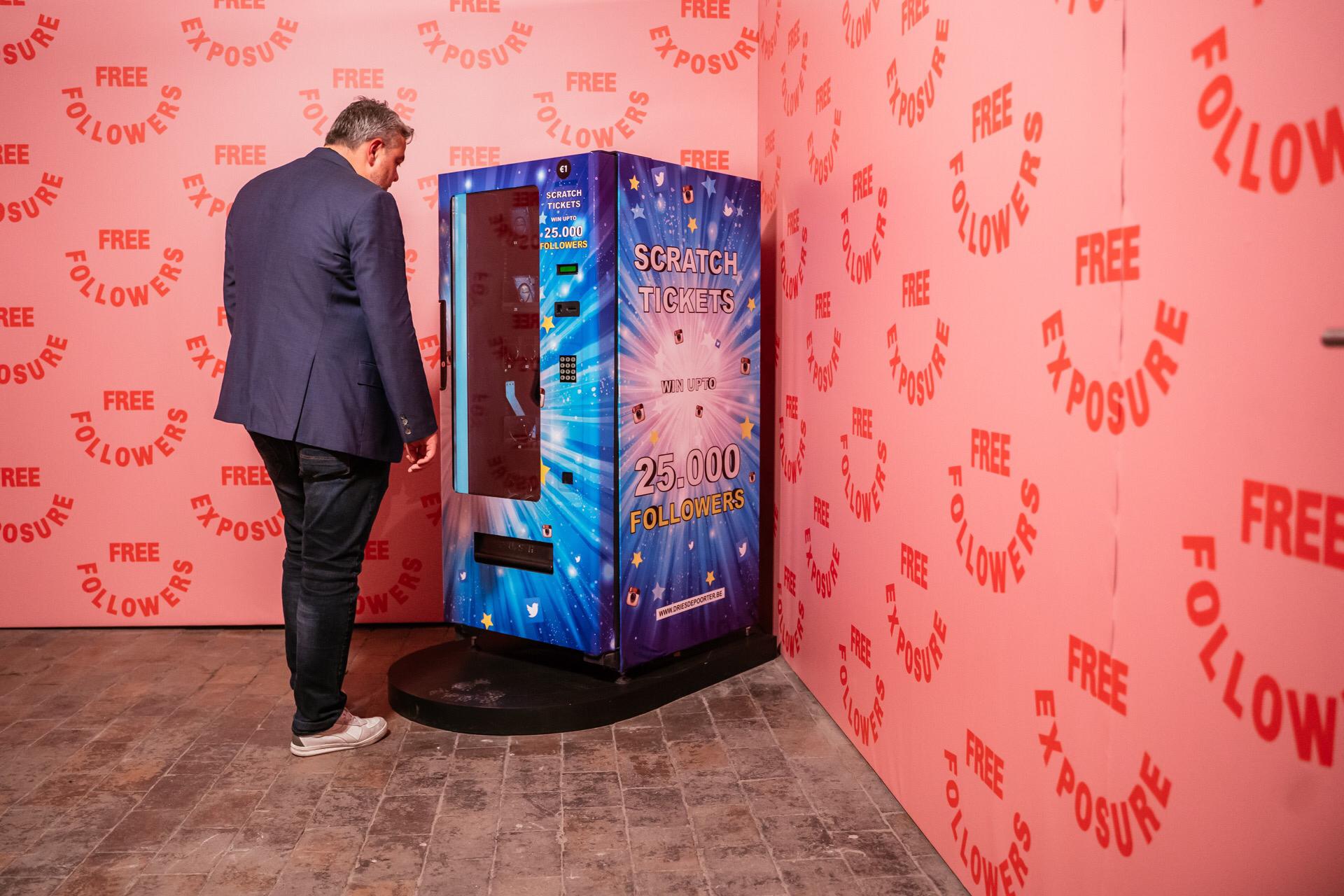 Conference
Surveillance Art, Dying Phones and Fake Likes
Dries will talk about his recent and upcoming works, their process and showcase live work. At KIKK Festival 2017 Dries talked for the first time about his app 'Die With Me'. It's a chat app that you can only use when you have less than 5% battery. After the release, it went instantly viral.
This year, he will tell the story about what happened before and after the release. During the talk Dries will live showcase 'Quick Fix' by giving someone in the audience hundreds of Instagram likes in a few seconds. This year Dries made an interactive installation 'The Lookout' where you can control physically CCTV with a Playstation controller. Dries will showcase how to control a camera at the other side of the world with a Playstation controller.
Medias