Conferences
This lunch talk presents 2 projects realised in the framework of the S+T+ARTS projects: an Art / Science collaboration with the Synthetic Choir project and an Art / Technological Society collaboration.
Synthetic Choir is a project that explores the relationship between man and machine through the device of a singing choir made of robots. The machines, half-man, half-gramophone, move in space. Each individual, governed by an autonomous algorithm, acts and navigates according to the social interactions with its fellow human beings. When several robots are in proximity to each other, they group together to create a choir made up of each of the voices present. The choirs are made and unmade to the rhythm of the robots' sweep through space. The result is a spatialized musical composition, random and in perpetual construction.
The work is based on Swarm Robotics, a branch of robotics, at the frontier of artificial intelligence, which explores the way in which simple rules and behaviours applied to a group of autonomous robots can lead to the emergence of more complex behaviours and actions.
Medias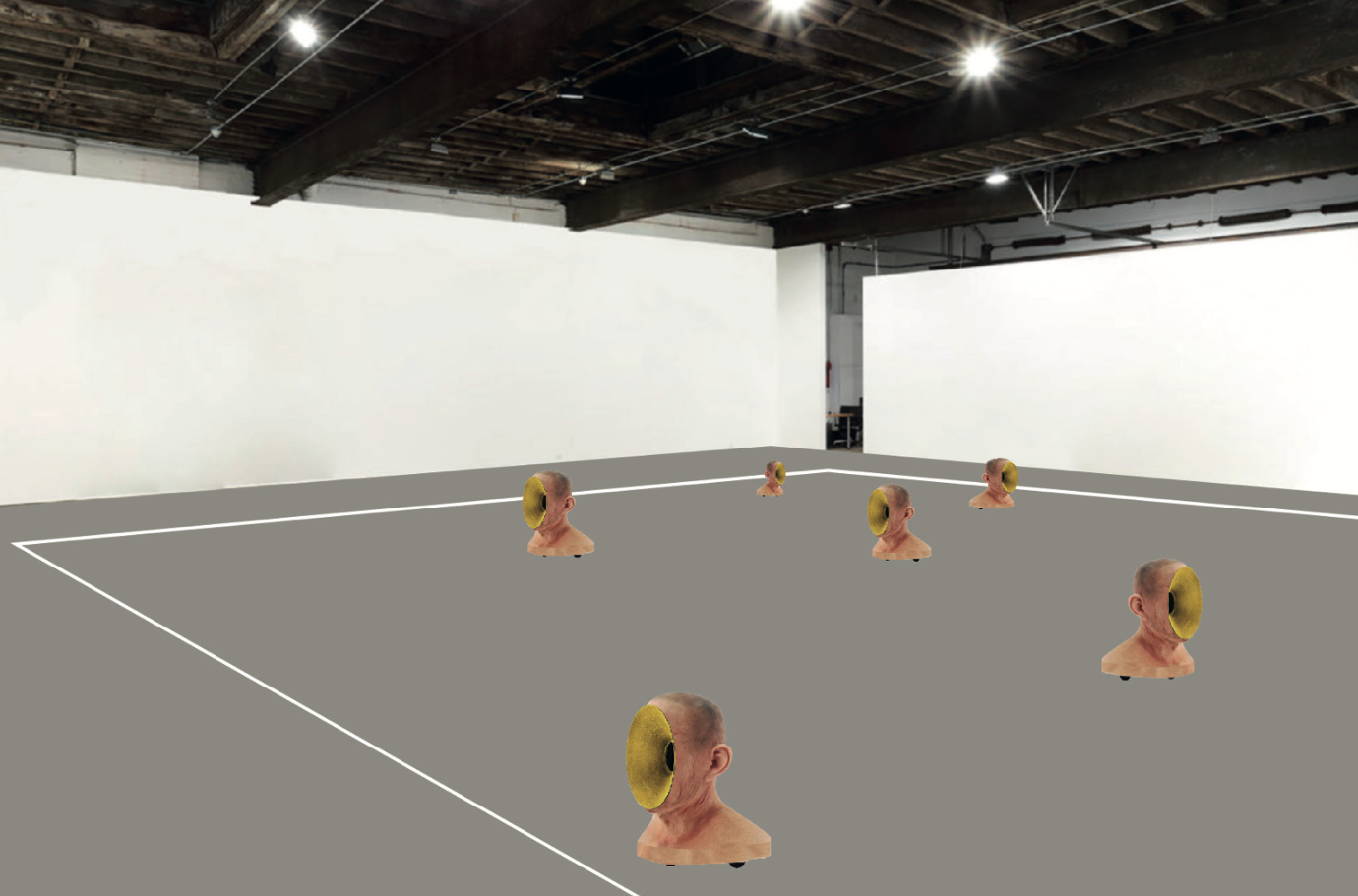 about
VOID
VOID is a collective of visual artists bringing together Arnaud Eeckhout (BE 1987) and Mauro Vitturini (IT 1985). They live and work in Brussels since 2013. Active both in Belgium and abroad, they were notably laureates of the Salomon Residency Award in New York (2019) and of the Prix Médiatine (2015).
VOID develops a plastic research that questions sound as a vector of representation, using the sound medium in the same way as a painter uses his brush to draw the contours of the visible. The invisibility as well as the immateriality of sound become, for the duo, the starting point of a research that questions the phenomena of language as well as memory. Their multidisciplinary production is developed through very varied forms such as video, installation, book, performance, sound pieces or interventions in the public space.
Medias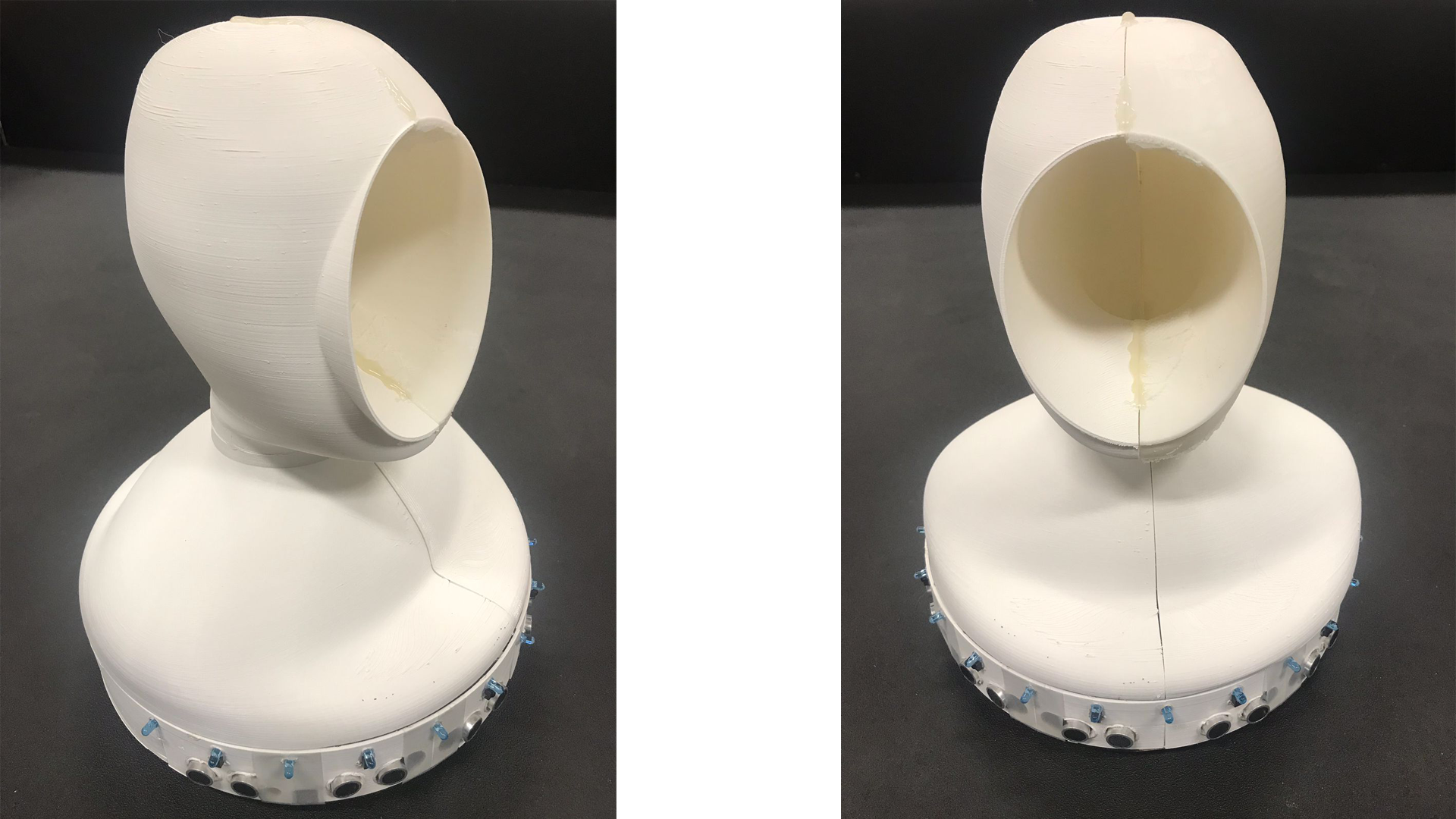 about
Elio Tuci
Elio Tuci is Associate Professor (Chargé de cours) in the Department of Computer Science, University of Namur, Belgium. From September 2016 to August 2018 he has been a Senior Lecturer in the Department of Computer Science, Middlesex University, London, UK. From September 2010 to September 2016, he has been a Lecturer in the Department of Computer Science, Aberystwyth University (UK), where he was a member of the Intelligent Robotics Group. In 2003, he received a PhD in Computer Science and Artificial Intelligence from the University of Sussex, Brighton, UK. In 1996, he graduated in Experimental Psychology from the University of Rome "Sapienza", Rome, Italy.
His research interests fall into the interdisciplinary domain of bio-inspired robotics and computational intelligence. He draws inspiration from nature to design control mechanisms to allow artificial agents to operate in a complex environment and to learn from their experience in an autonomous way. The objective of his research work is two-fold. On the one hand, his aim is to engineer autonomous adaptive systems by designing control mechanisms underpinning complex behavioural, social, cognitive, and communication capabilities. On the other hand, he designs computational and robotics models of complex behavioural and cognitive skills to generate new and alternative hypotheses concerning the operational principles of cognition and learning in natural organisms.
Medias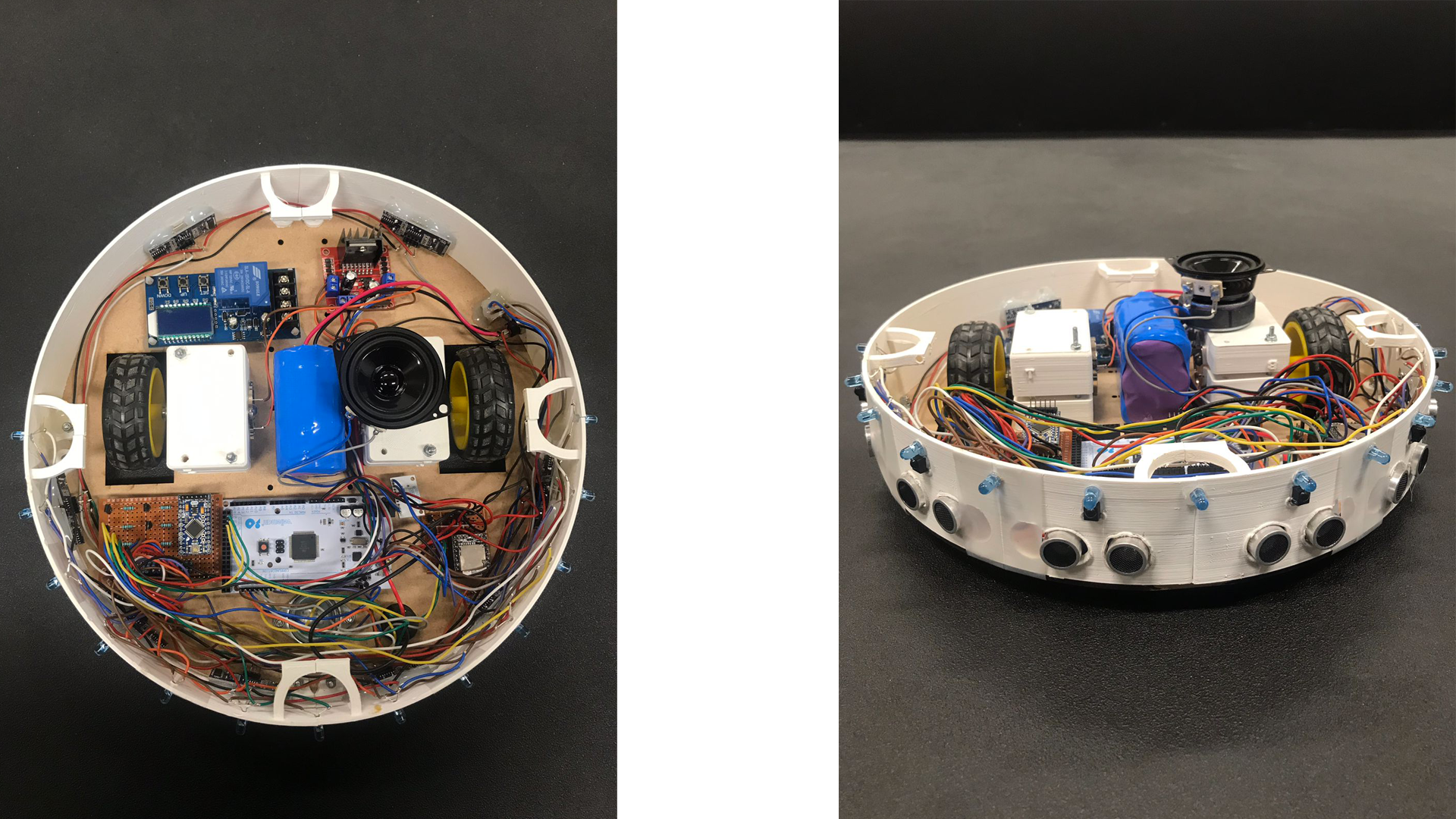 about
Teo Carletti
After a Masters degree in Physics (University of Florence, June 1995) Timoteo Carletti continued his doctoral studies in Florence (Italy) and in Paris (France) at IMCEE, and finally defended his doctoral thesis in mathematics in February 2000. After several postdoctoral research stays - including Paris XI, IMPA (Rio de Janeiro, Brazil), Scuola Normale Superiore Pisa (Italy), University of Padova (Italy) - he was hired as a "senior researcher" in the framework of the European Project PACE FP6 (University of Venice, Italy). Hence in 2005 he moved to Belgium where he was hired at the University of Namur as a lecturer, then as a professor (September 2008), and finally as a Full Professor (September 2011) in the Department of applied Mathematics. In 2010 he was among the creators of the Namur Center for Complex Systems and up to december 2014he assumed the leadership of this research center. He supervised several theses and master theses mainly in mathematics, but also in economics, biology and computer sciences. He actively contributes to the doctoral and postdoctoral training in the field of complex systems in Belgium, through its presidency of the Graduate School FNRS "COMPLEX" since January 2011. He presented more than fifty seminars and he is author of more than fifty publications, in fields as varied as: biology, celestial mechanics, chaos detection, complex networks, control of systems, dynamic systems, economics, particle accelerators, social dynamics.