KIKK in Town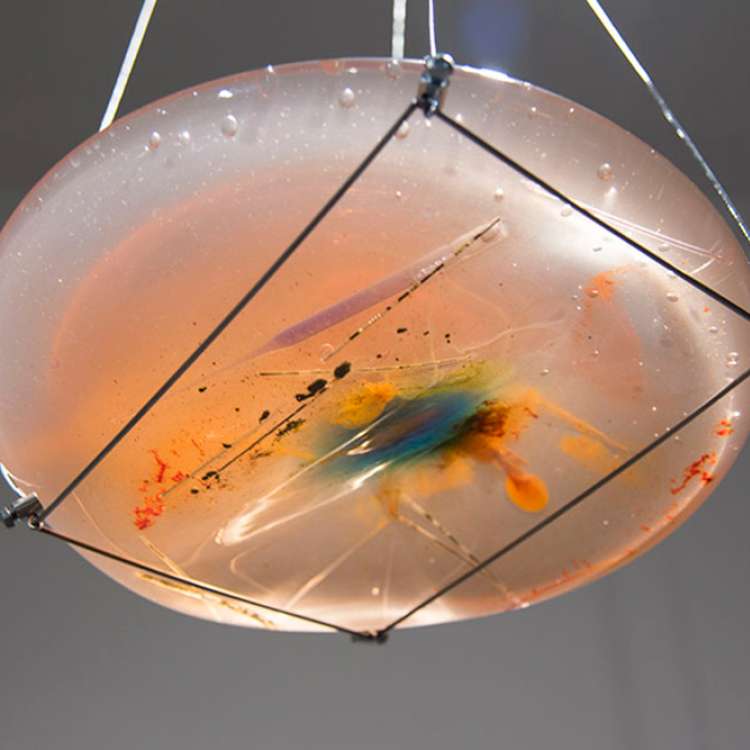 Pepa Ivanova
Picturing Earth Light
Hours and dates
From 4 Nov 2021 to 7 Nov 2021 / from 10:00 to 18:00
The place
Delta (Septième ciel)
Pepa Ivanova is an interdisciplinary artist and researcher based in Brussels. She is a HISK, Ghent Laureate (2017), and she holds an Advanced Master in Arts from LUCA, Brussels (2013), and MA in Sculpture at the Royal Academy, Antwerp. While in Bulgaria, she studied Porcelain and Glass design in the National Art Academy, Sofia. Her recent works question the epistemological values of numeric languages and their scientific and art translations. Fascinated by how to materialize temporality, she constructs decaying installations, and she composes light and sound experiences, as well as physical scenarios to interact with. Her work has been shown at many festivals, exhibitions and educational events. Recently, her works have been exhibited at NOVA XX exhibition at Centre Wallonie-Brussels in Paris among other female artists, with an emphasis on art, science and technology. In the last few years has exhibited at the Design Museum in Ghent, KIKK festival, Namur, at KANAAL, Brussels, De Warande, Turnhout, Goethe Institute, Sofia and Thessaloniki, Sofia City Gallery. She has performed at M HKA and De Singel, Antwerp, Z33, Hasselt, CAMP Festival Stuttgart. Pepa's current research on the light on earth is supported by KIKK, Namur and funded by Wallonie Government, Belgium and is part of the objectives of her Ph.D. at LUCA, Ghent/ KULeuven with focus on autopoietic of observational data.
Picturing Earth Light
More information coming soon.
Medias