Market
IONNYK was created in 2020 and is made up of three partners: Mathieu Demeuse (CEO), Antoine Baudoux (CTO) and Christophe Courcelle (CMO). It is a subsidiary of INKcoming founded in 2019 and which is specialized in electronic paper technology in various and varied use cases.
Electronic paper displays (EPDs) are sustainable connected devices that offer the same reading experience as paper while providing instant information updates. Although futuristic-sounding, electronic ink is actually a straightforward
fusion of chemistry, physics and electronics. Unlike conventional backlit flat panel displays that emit light, electronic paper only uses reflective light like paper. That is 99% more power efficient than LCD or LED.
Medias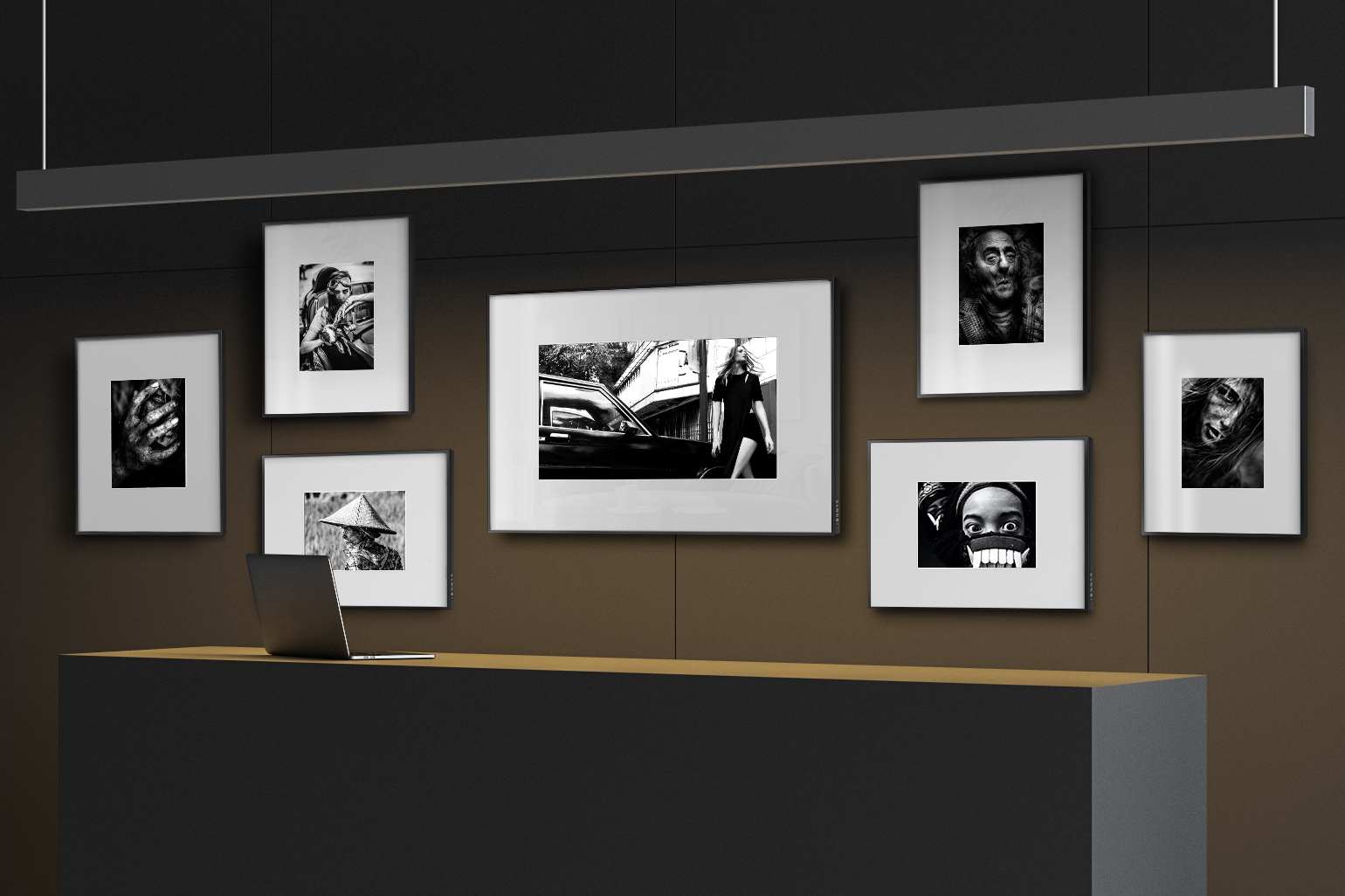 The world's first e-paper Digital Art Frame
IONNYK
IONNYK is not a screen, not paper, but something you need to see with your own eyes to understand the magic side
of it.
IONNYK is the world's first digital art frame based on e-paper technology composed with millions of tiny ink capsules.
IONNYK values the integrity of art photography. That's why all of our art photos have the crispness and high
resolution quality as paper ink photography. The only difference? We don't use paper ink. We use e-paper technology
that mimic the appearance of ordinary ink on paper. This means that our e-paper screens reflect light from the
environment towards the viewer's eyes, just like with traditional paper. And that our frames only consume power when
the picture on it is changing. Ever wondered what makes IONNYK frames so different from all the other high-definition
screens? This is it.
IONNYK is a new art and design experience. A world first, made in Belgium. It is the first art photography platform
that uplifts your experience of art, leaving room for creativity and imagination. In black & white. Our state-of-the-art
technology allows you to see art photography in its purest form, while staying connected to its surroundings and your
personal preferences. With magical elements if you want to.
Magic happens when you start seeing things from a different angle. Like we did a time ago.
"One day, we wanted to make the impossible possible: Make a train appear in a 'paper' picture frame where there is
no train to be seen at first. Without a digital screen, with no cable, unexpectedly and in a blink of an eye. Sounds like
magic, no? But we did it. We created that magical piece of art. For many years, it was our little secret. Today we use
our technology to rethink the stunning world of art photography with IONNYK.