Conferences
Andreas Refsgaard is an artist based in Copenhagen. Working in the field between art and interaction design he uses algorithms, coding and machine learning to explore the creative potentials of digital technologies.

Andreas applies a humorous and cheerful approach to the digital tools and their potential applications, purposes and values. His works consists of imaginative and unconventional combinations of inputs and outputs allowing people to e.g. play music using eye-movement, control games by making silly sounds or transforming drawings of musical instruments into real compositions.
Conference
Let the computers do the work
In his talk Andreas will show how he uses machine learning algorithms to do the hard work! Coming from interaction design and being a pretty awful programmer, Andreas shares his tips and tricks for integrating different machine learning models in demos, prototypes and art pieces. His playful, somewhat wacky and often interactive works are characterised by a naive and openminded approach, which questions and exposes both the possible benefits and drawbacks of the applied technologies in a straightforward and unassuming manner.
Medias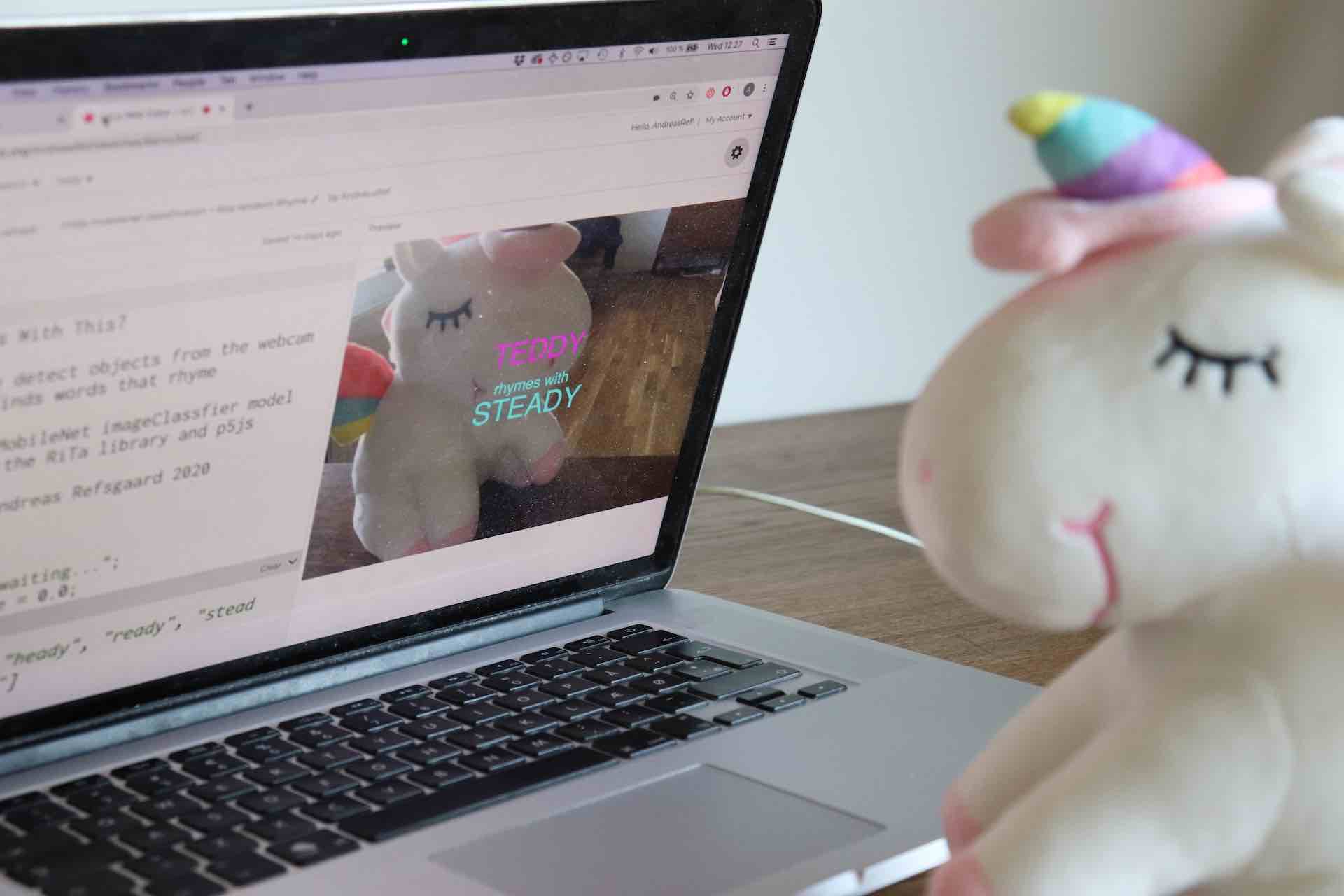 Medias