Conferences
Isabelle Arvers is a French artist and curator whose research focuses on the interaction between art and video games. For the past twenty years, she has been investigating the artistic, ethical, and critical implications of digital gaming. Her work explores the creative potential of hacking video games through the practice of machinima. As a curator, she focuses on video games as a new language and as an expressive medium for artists. In 2019, she embarked on an art and games world tour in non western countries to promote the notion of diversity of gender, sexuality and geographic origin, focusing on queer, feminist, and decolonial practices.
Medias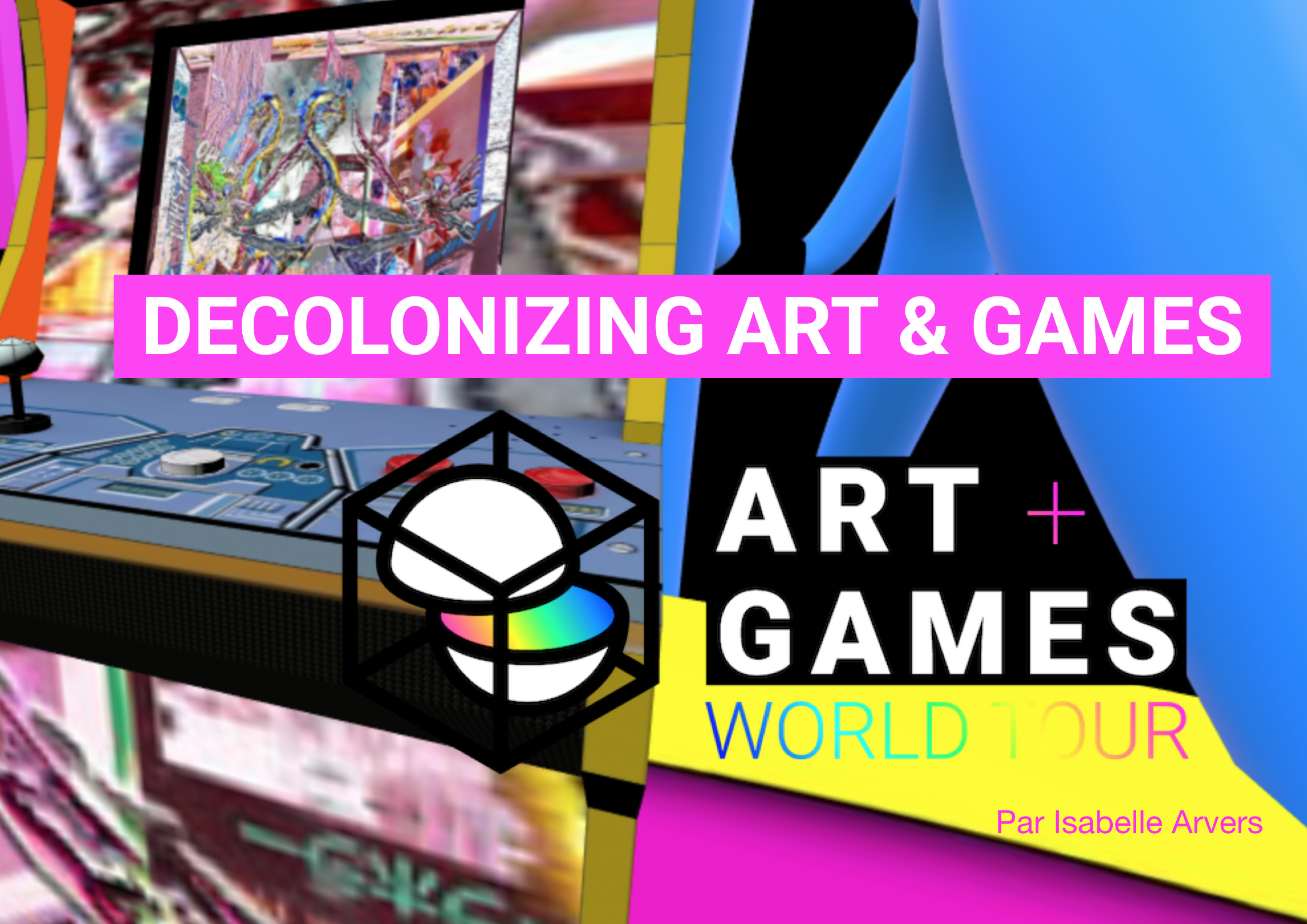 Conference
Digital Art & Games Decolonization
The Art Game World Tour project, started in 2019 with the aim of investigating the decolonization of the art and video games world. Focused on marginalized zones, it seeks narratives that portray characters, landscapes and scenarios that lie outside the circuit that traditionally comes from Europe, Canada, the United States and Japan. Isabelle Arvers interviewed developers, artists, activists, video game creators, and curators who include games in their creations. The research performed includes more than 260 artists, 15 countries from the Global South, 20 press articles and more than 15 machinima workshops held at high schools, universities, festivals, queer galleries and activist spaces, as well as 8 conferences and talks focused on art and video games, in addition to VJ performances with local musicians and online interventions. Arvers is currently analyzing the data collected to be able to map out a decolonial geography of digital art and game creators, highlighting their territories and highlighting the value of cultural, social and economic exchange and interaction.