KIKK in Town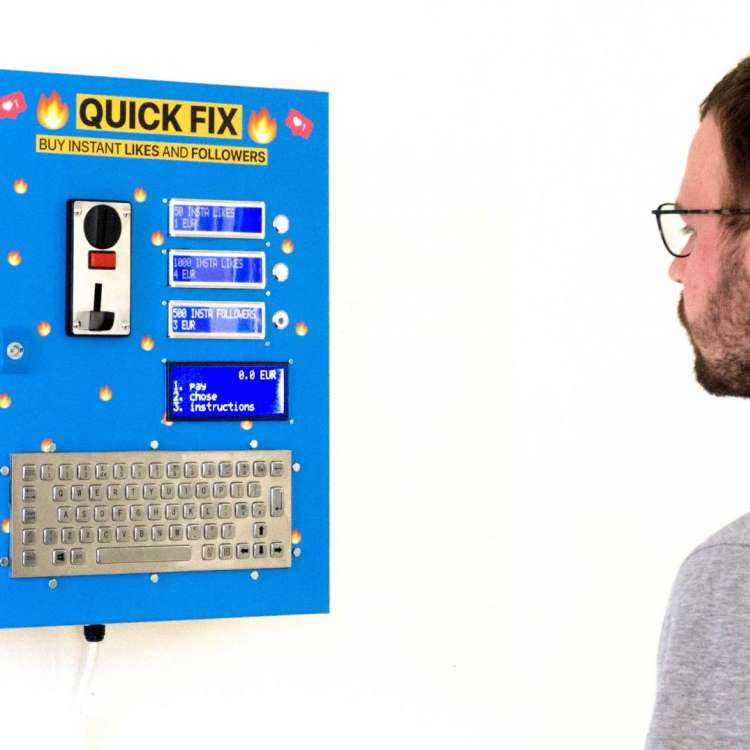 Dries Depoorter
Quick Fix & Tinderin
Hours and dates
From 5 Nov 2021 to 7 Nov 2021 / from 10:00 to 18:00
The place
Galerie du Beffroi
Dries Depoorter is a Belgium artist working with technology. His catchy and humorous work addresses themes such as privacy, social media, artificial intelligence and surveillance. Among his creations are several products such as apps, games and interactive installations. He studied electronics for six years before making the switch to art school. Today Dries Depoorter is exhibiting and holding talks internationally while working as a freelance concept provider that focus on digital processes. Dries exhibited at the Barbican London, Art Basel, Mutek Festival Montreal, Bozar, Para Site Hong Kong, Mozilla The Glass Room San Francisco, IDFA Doclab, Mundaneum. FOMU, Ars Electronica, NRW, World Press Photo, WIRED25, HEK. Dries did talks for TEDx, MoMA, SXSW, Chanel, Adidas, Mutek Festival, STRP festival, Dutch Design Week and web2day. Photo credit : Wim Van Eesbeek 
Quick Fix
Quick Fix is an interactive installation. The artwork makes it possible to buy followers or likes in just a few seconds. For a few euros you already have 200 of likes on Instagram. "Quick Fix "is easy to use. Choose your product, pay and fill in your social media username. You receive the like or followers just a few seconds later. The accounts that like or starting to follow you are fake accounts.
Quick Fix is commissioned by Pixelache in Helsinki and was produced in Dries his studio in Ghent, Belgium. Quick Fix premiered at Pixelache festival on 19 May 2019 in Helsinki. It is a version 2 especially made for KIKK Festival 10 Years Anniversary.
Medias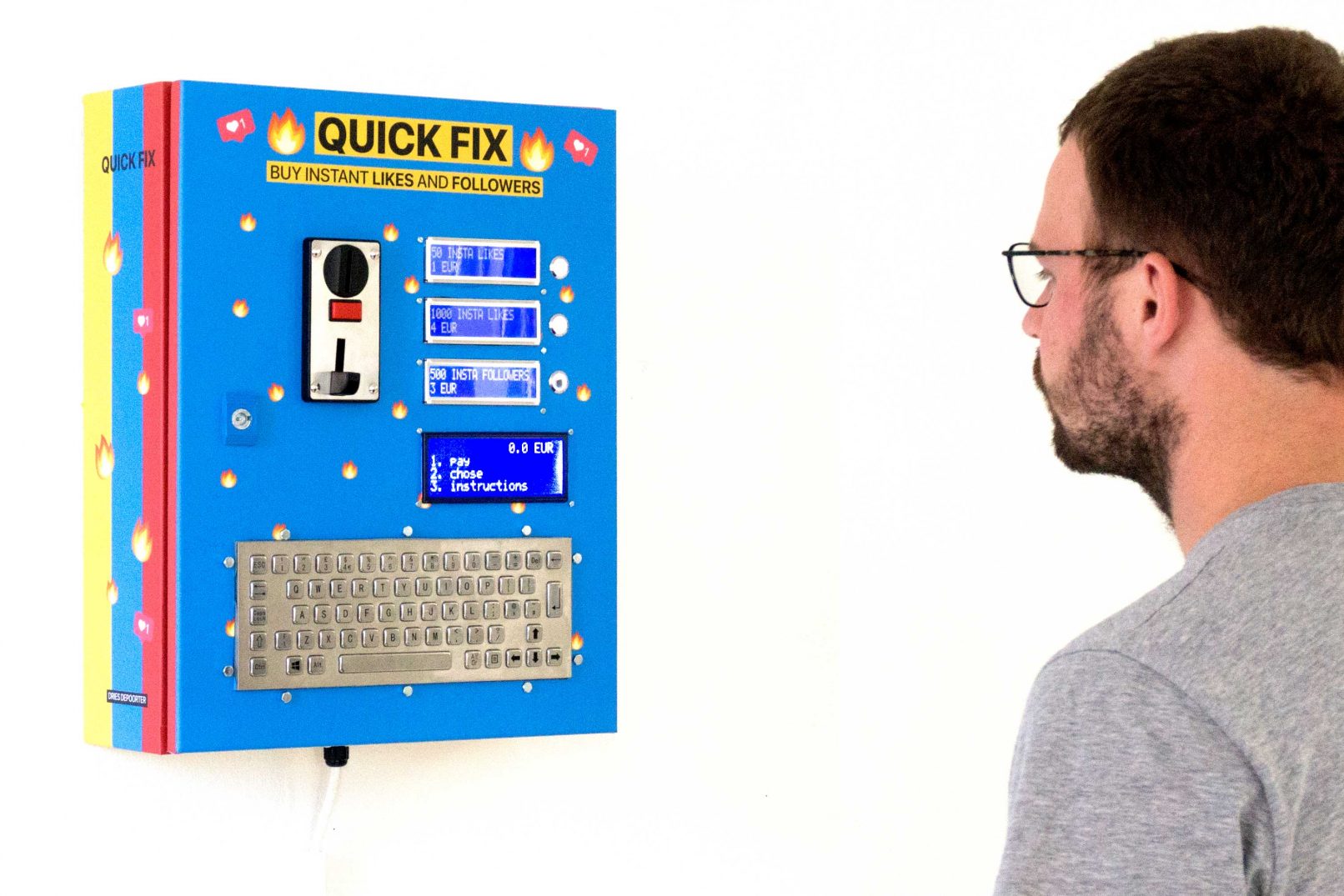 Tinderin
Side by Side profile pictures of LinkedIn & Tinder of the same person. Series existing out of 10 photo frames.
Medias