KIKK in Town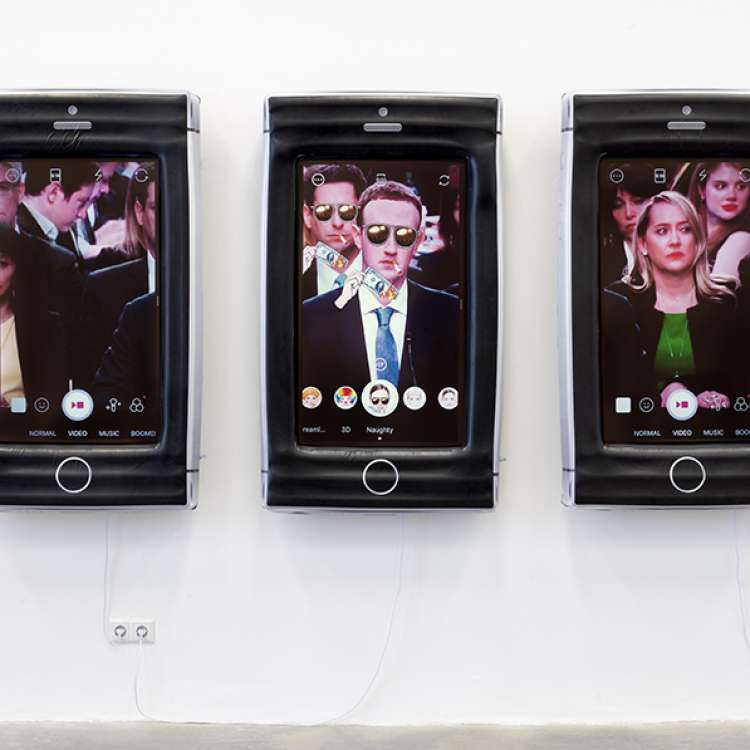 Jeroen van Loon
Fake News
Hours and dates
From 4 Nov 2021 to 7 Nov 2021 / from 10:00 to 18:00
The place
Galerie du Beffroi
Jeroen van Loon (b. 1985 in 's Hertogenbosch, The Netherlands, lives and works in Utrecht) received a bachelor in Digital Media Design and a European Media Master of Arts from the HKU University of the Arts Utrecht. His work focusses on ephemerality and permanence within digital culture. Recent work is included in the Verbeke Foundation collection. Recent exhibitions include Transmediale's Alien Matter 2017, Aksioma (2018), SPRING Performing Arts Festival (2019) and Nemo Biennale (2021).
Medias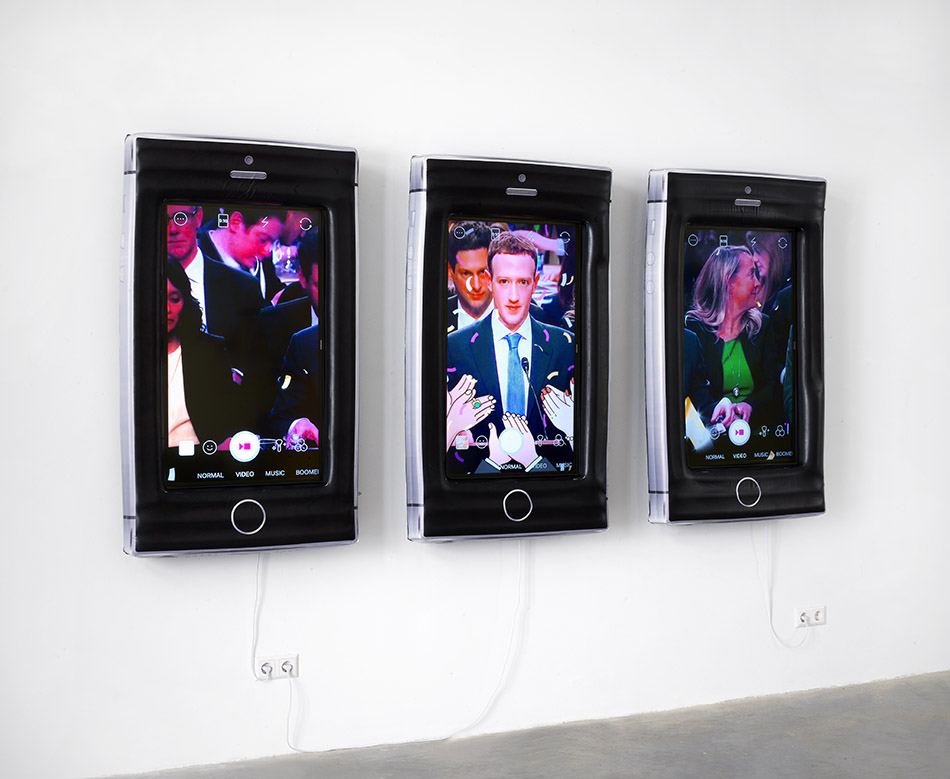 Fake News
On 10 April 2018, Mark Zuckerberg had to testify before the US Congress. Fake News shows the hearing, but what has been added are face filters, which are commonly used to add an augmented reality layer to selfies. Each face filter, depending on the context it's used in, can have different meanings. In Fake News, the filters are used to visually critique Zuckerberg and the members of the Senate committee on their vision about fake news, the privacy of Facebook users and the possible future regulation of Facebook. Fake News shows a more honest depiction of the shifting power balance between tech companies and politics.
Fake News was possible by the generous support of the KF Hein Fonds and IMPAKT.