KIKK in Town
About
Cie Post Uit Hessdalen
Post uit Hessdalen is a special musical theater company in which the filmmaker and circus artist Stijn Grupping and the theater director Ine Van Baelen form the artistic core. But for each production they involve other artists. Within this flexible and changing collective framework, Post uit Hessdalen creates hybrid productions with an innovative stage language that bring together different artistic disciplines - theater, music, video, visual arts, circus. In each creation, the company engages in a dialogue with (live) music and/or soundscapes and wishes to make connections between our senses, our understanding and our actions apparent.
Medias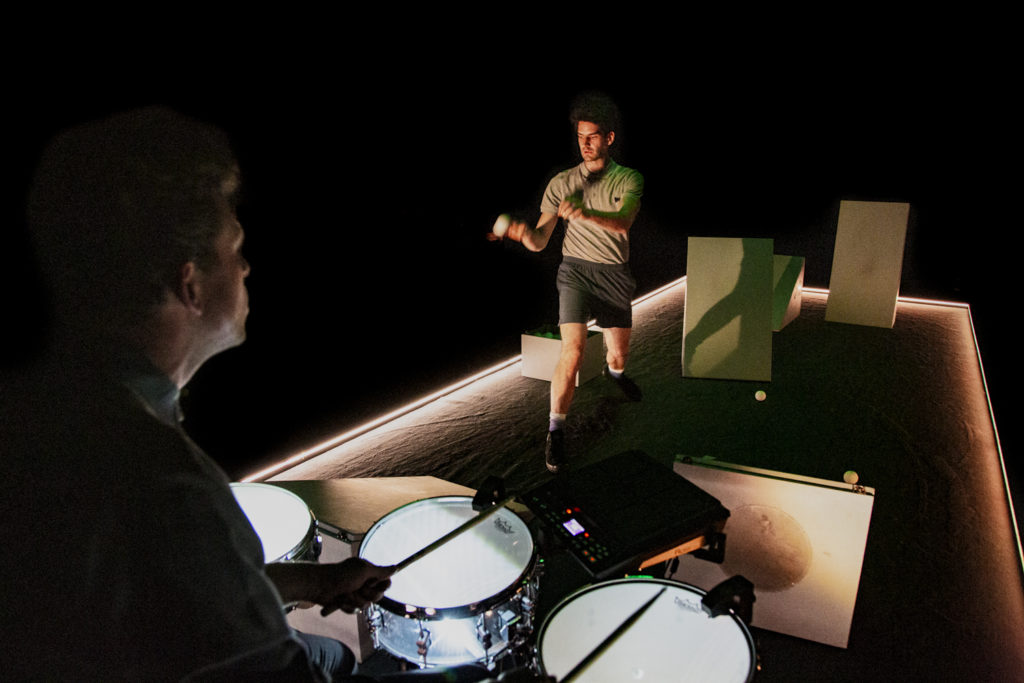 Man Strikes Back
A musical juggling performance by humans and robots for humans and robots.
Five wooden triangles, a juggler and a drummer. Stijn Grupping juggles by bouncing rubber balls from one object to another while musician Frederik Meulyzer picks up the rhythm with his drums. Together they compose musical harmonies and an intriguing web of lines created by the bouncing balls in motion. Everything depends on both the precision and strength of the juggler and the speed of reaction of the drummer.
Until the wooden triangles begin to mix and take up new positions. The concert develops into a fascinating choreography involving objects, juggler and musician. But who is directing whom? And who needs whom? Each triangle comes to life, revealing its own personality. But the livelier the triangles become, the more challenging it is for the juggler to keep the balls up in the air.
Everyone involved is necessary to its successful completion, but by the same token anyone can also make it fail.
All audiences from six years old. Saturday, November 6th at 3pm and 5pm. Duration: 50 minutes. The Delta - Grande Salle stage.
Medias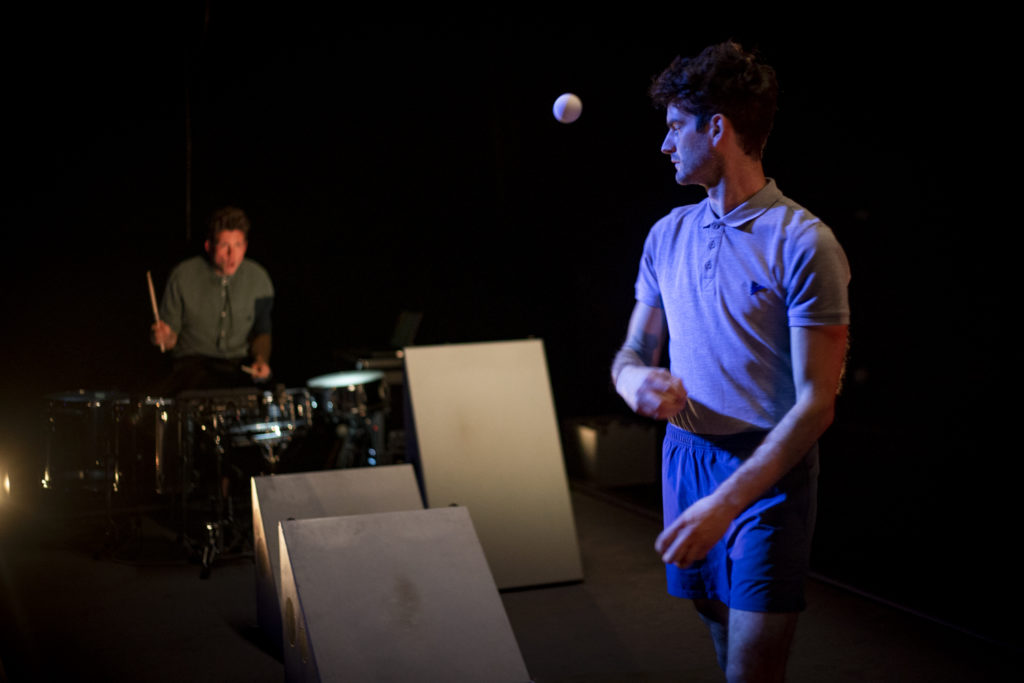 Schedule
First show : 15h-15h50
Second show : 17h-17h50