Conferences
About
Klasien van de Zandschulp
Klasien van de Zandschulp (www.klasien.nl) is the creative director at studio affect lab. affect lab is a women-led creative platform and research practice. affect lab shifts perspectives on emergent technologies through design research, cultural insights and immersive storytelling. Klasien van de Zandschulp designs story-based and participatory experiences, blending digital/physical and online/offline interactions. Her work explores sensory design, embodiment, rituals, augmented realities, human interaction and (radical) thoughts around our daily technology consumption.
Hybrid realities: Dance parties, gossip and spying neighbours
Klasien van de Zandschulp will present the results of the design research project Good Neighbours (nominated for Gouden Kalf award and which won the Dutch Design Award). Good Neighbours is a tongue-in-cheek immersive experience that reveals the hilarious and uncomfortable truths about neighbours and their surveillance tools. The work blends live performance, doorbell cameras and chatbot messaging in a neighbourhood. In Good Neighbours you are invited to join a rogue neighbourhood WhatsApp group to fulfill a mission. But nothing is as it seems, everyone is under suspicion and the line between reality and fiction is becoming increasingly blurry...
The second part of this talk will zoom into the design research project HYBRID SPACES: experiments in hybrid experiences with the goal of creating meaningful and intimate encounters between physical and online audiences. Learn about the results of two recent experiments: The Gossip and DuoDisco (hybrid).
Medias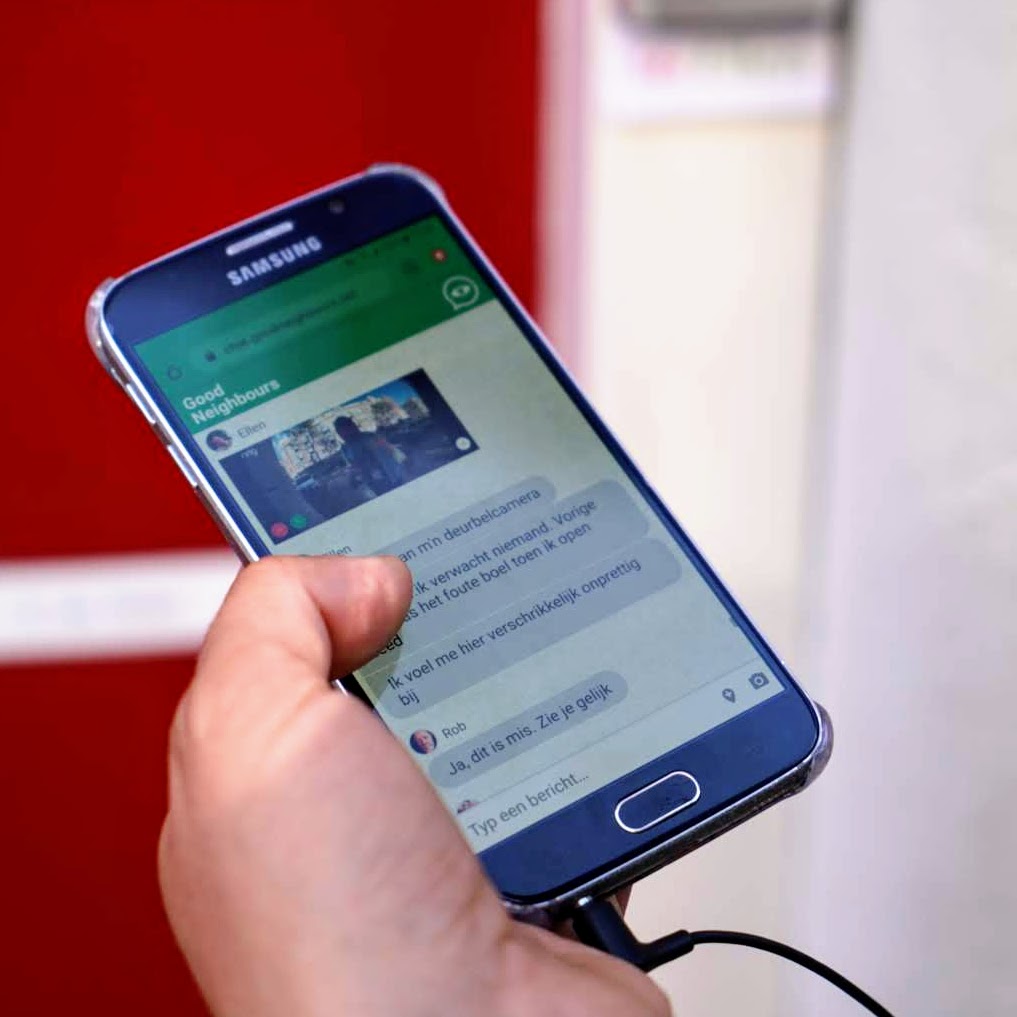 Medias