KIKK in Town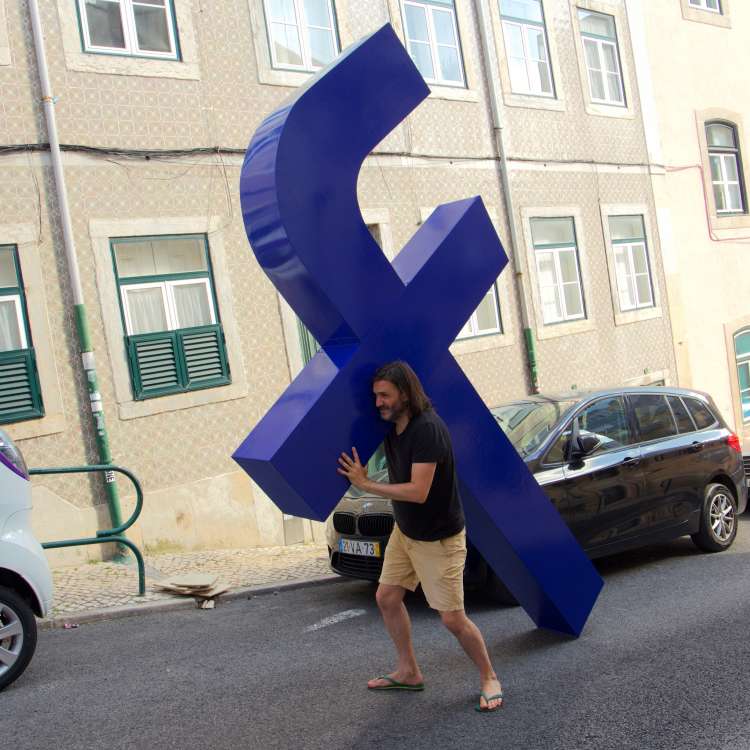 Filipe Vilas-Boas
Carrying the cross / Casino Las Datas / RIP (Rest in Privacy)
Hours and dates
From 5 Nov 2021 to 8 Nov 2021 / from 10:00 to 18:00
The place
Galerie du Beffroi
[EN] Conceptual artist exploring our use of technology and its ethical and aesthetic implications. Without being a naive tech utopist or a reluctant technophobe, he critically and ironically examines our hypermodern times and more particularly the notion of technological progress. His installations, performances and videos question the global digitalization of our societies. Designated Portuguese Emerging Artist in 2018 and 2019, Vilas-Boas exhibited internationally notably at Le 104, ADAF, Die Digitale Düsseldorf, Fondation EDF, Ibrida, Linz FMR, MAAT Museum and Tate Modern.
Medias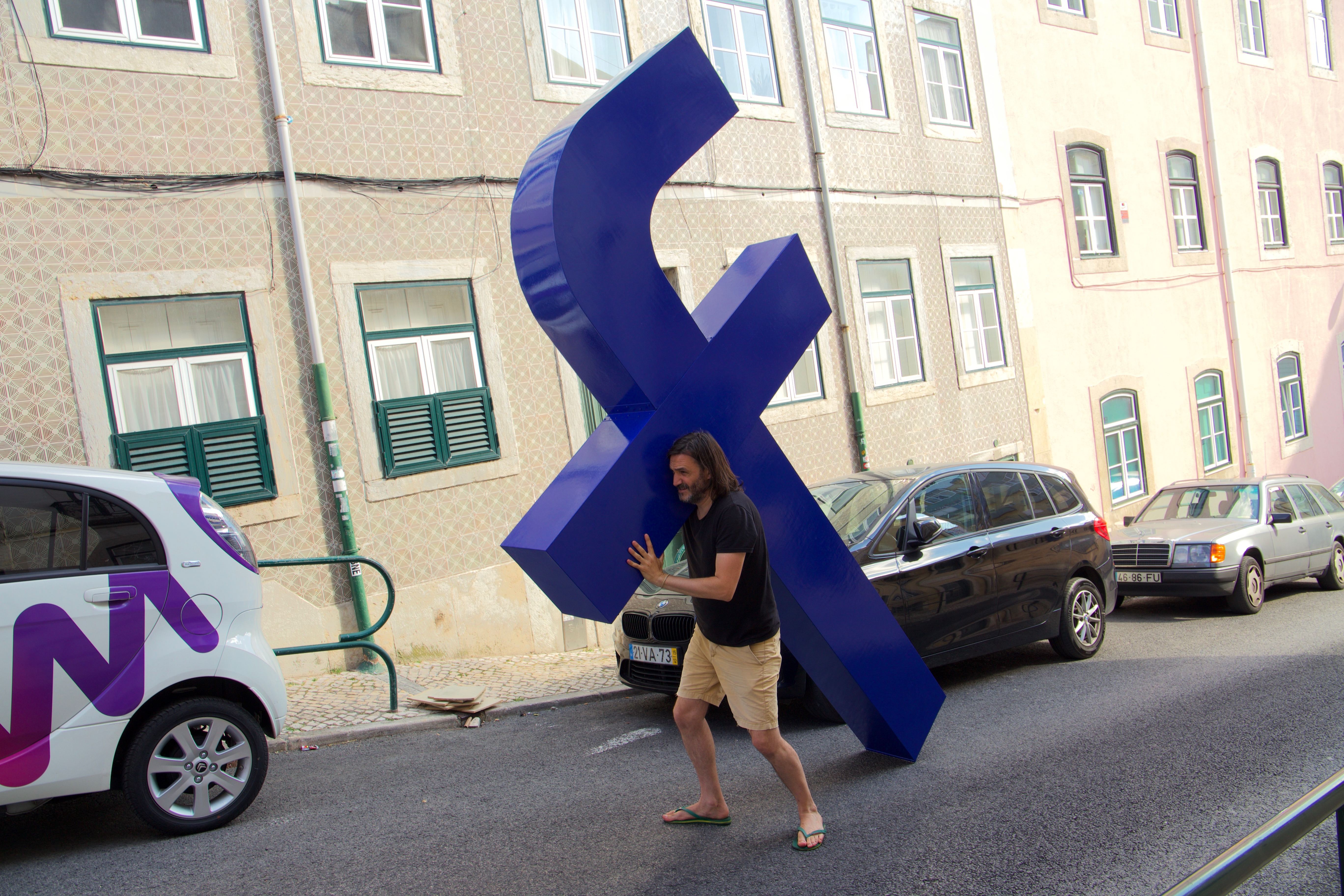 Carrying the cross
Durational collective performance that has been derived from an ongoing body of work investigating global interconnection utopia, spiritual magic and contemporary algorithmic slavery. Conceived as a commentary on the digital economy, the piece aims to stimulate discussion on issues surrounding digital platforms such as privacy, data extractivism, surveillance capitalism, digital labor and algorithm biases. Carrying the cross draws on the emotiveness of hope and oppression within the parameters of digitalisation where technology meets religion.
Medias
Casino Las Datas
Conceived as a massive entertainment room, Casino Las Datas materializes the Internet space where everyone plays to entrust their data without almost ever winning anything. A real slot machine room which comes to life thanks to the visitors-players: depending on the data they agree to give at the entrance - email, phone number, twitter ID, etc. - they get more or less coins. Several winning combinations, including 666: a jackpot and an indication of the flawed game we are playing with our data. Collaboration with Albertine Meunier and Sylvia Fredriksson initiated during the Pulsar Prize 2017.
Medias
RIP (Rest in Privacy)
From mass surveillance to the online services we pay for with our personal data, we have to face the facts: we are irrevocably recorded, tracked, categorised and analysed, both online and offline. The question is therefore legitimately raised: has the death of privacy not already occurred? Like a defibrillator shock, the installation connects us a little more to this intimacy that escapes us; the one that slips through our fingers at the whim of our publications or acceptance of the unreadable terms of use.