KIKK in Town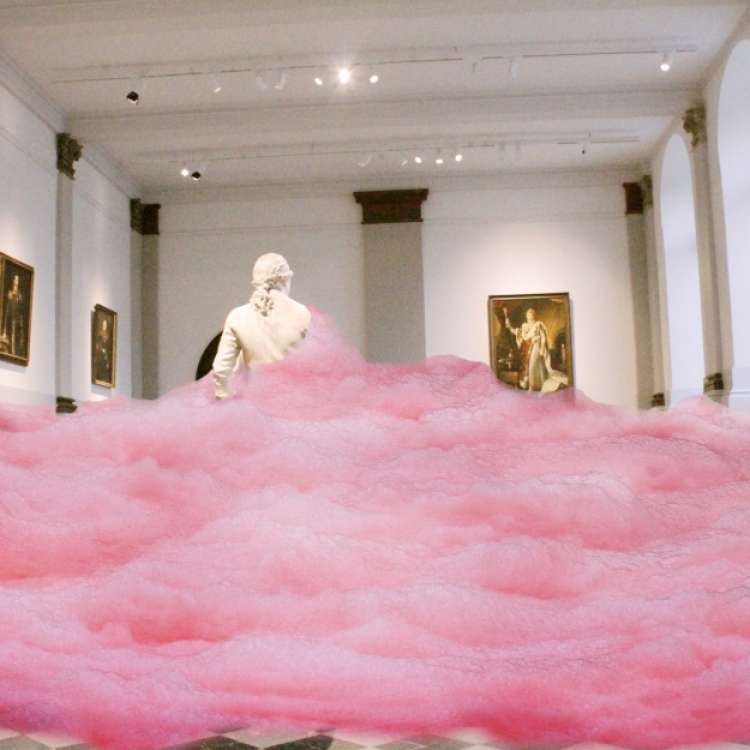 Stephanie Luening
Island of Foam, Version XVI - 2021
Hours and dates
From 5 Nov 2021 to 7 Nov 2021 / from 10:00 to 18:00
The place
Théâtre de Verdure
Stephanie Lüning is a female artist from Germany. Her main focus lies on ephemeral, process based art in public spaces and on interactive based art. With these different methods and attempts she tries to fathom (play with) the generic limits of "painting" and its "open-ended" results.
She has done many shows in galleries and museums in Germany, Poland, the USA, Indonesia, Austria, Armenia and other countries. She has received several German stipends and there are publications about her work in many catalogues as well as in Swiss and German art magazines such as Art Kunstmagazin and the Kunstforum International.
Island of Foam - Version XVI, 2021
Three foam machines which are attached to three water barrels (filled with different colored foam fluids) produce a colorful mountain of foam. The shape and dimension of the foam varies and is being constantly reproduced / growing. The artist herself will operate the machines and determine the selected colors. The artist uses pure colors, blends the colors with each other or turns them on or off. The performance lasts as long as there is color in the water barrels.
The audience can watch the ephemeral painting appear, grow, change constantly and disappear again at the end.
Medias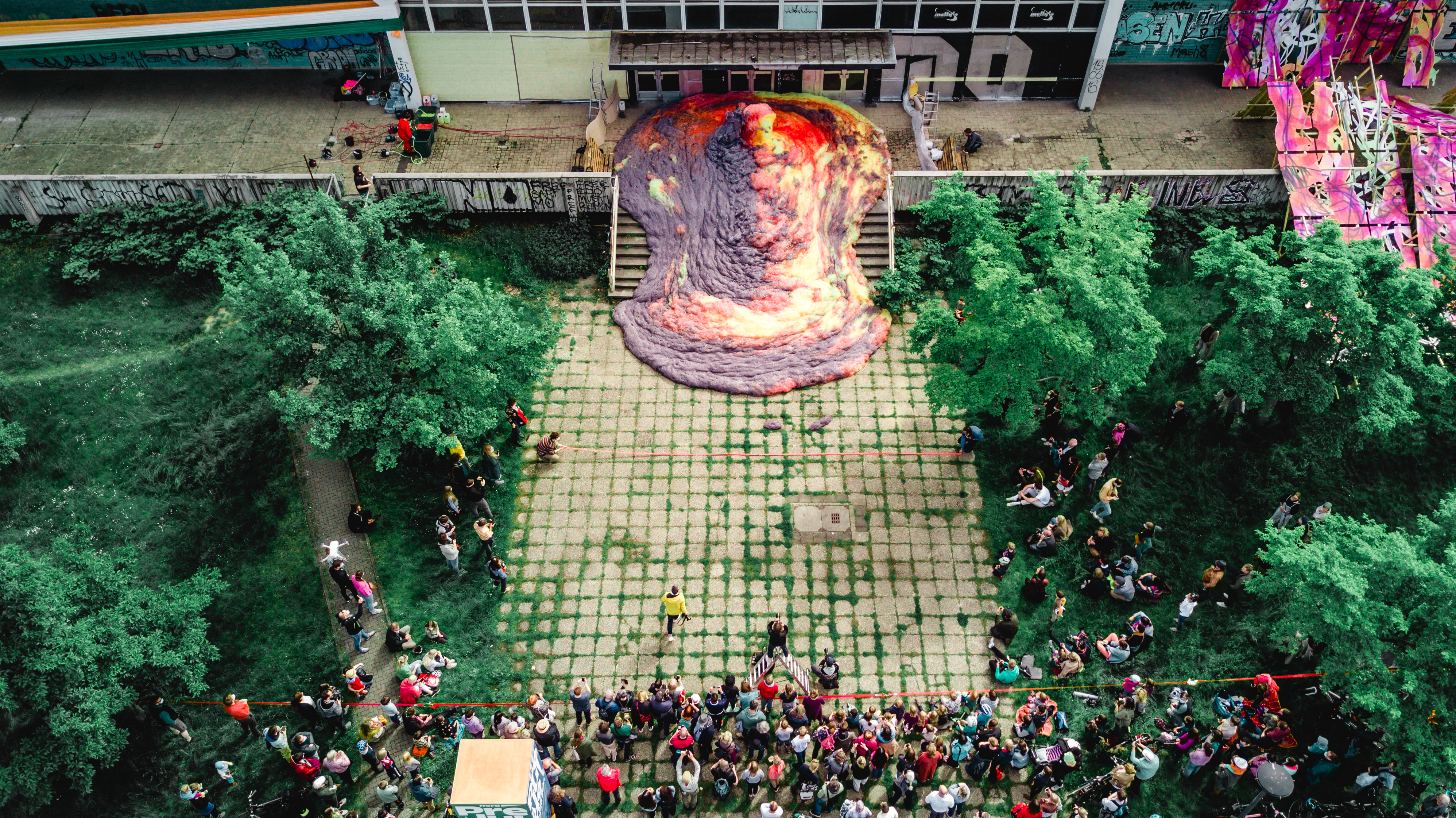 Medias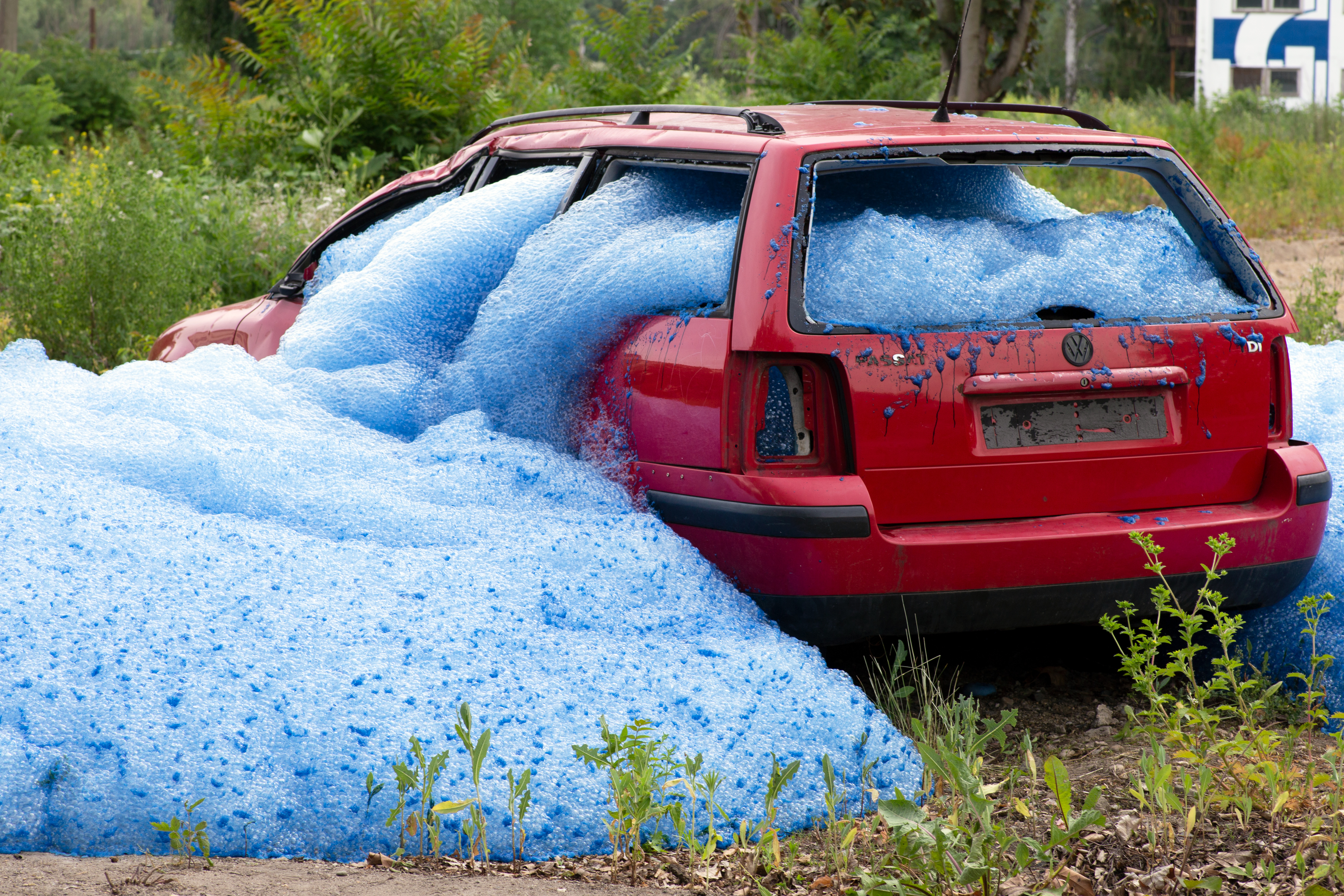 Medias