Conferences
Gilles Bazelaire, 45, defines himself as a 'hyper active entrepreneur'. He perfectly embodies creative Wallonia, this rising generation of young entrepreneurs who grew up on Walloon lands, in this case Namur, and are now working to feed them in return. This passion for possibilities develops the potential of digital technology on Walloon and international territory. He frequently intervenes in events around CCIs and the digital economy.
Based in Namur, Chicago, Mexico City and Amsterdam, Dogstudio is a digital design agency that employs 35 people and works on ambitious projects for companies looking to boost their business through innovative achievements
Medias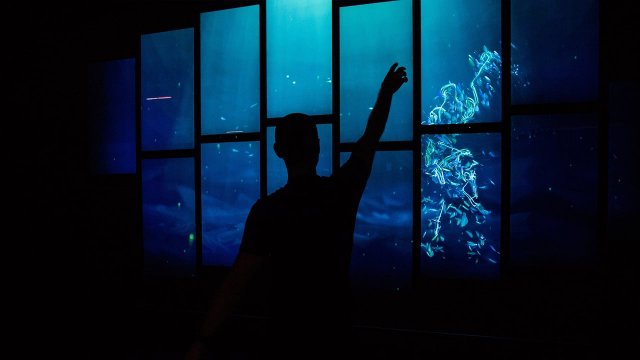 Conference
Presentation session : Using immersive and interactive technologies and experience design in high-traffic areas : public spaces, tourist parks, mobility hubs, ...
The world is changing. The digital transition offers companies a blue ocean of interactions with their users, and reinvents business models. The culture and media sector is an inexhaustible source of new technologies, experiences and solutions.
Tourist parks, mobility hubs, public spaces, festivals, hospitals, museums, halls, stadiums... How can companies take advantage of these new possibilities?
A selection of the most inspiring international examples, and a focus on local players - sometimes better known on the other side of the world than in their own country.
An initiative of the KIKK Festival and HITT consortium - Human Interaction Technologies Transfer
With the support of Digital Wallonia, l'Agence du Numérique and the grant "Rayonnement Wallonie", an initiative of the Walloon Government, operated by St'art sa.