KIKK in Town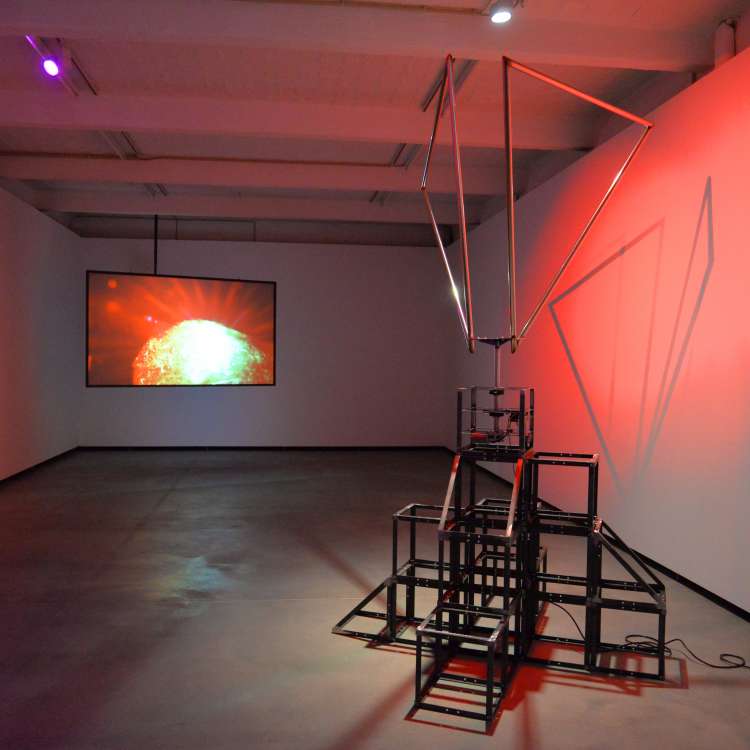 Amélie Laurence Fortin
Sunburst
Hours and dates
From 5 Nov 2021 to 7 Nov 2021 / from 10:00 to 18:00
About
Amélie Laurence Fortin
Amélie Laurence Fortin lives and works between Quebec City (Canada) and Warsaw (Poland). Her work has been presented in solo and group exhibitions, art fairs, festivals, and is part of private and public collections in Quebec and in Europe. Over the past decade, exploration, territory and time have become the main pillars of her artistic practice. Using the inherent limits of each exhibition space as a scenographic and conceptual starting point for her projects, her practice is oriented towards multidisciplinary installation.
Medias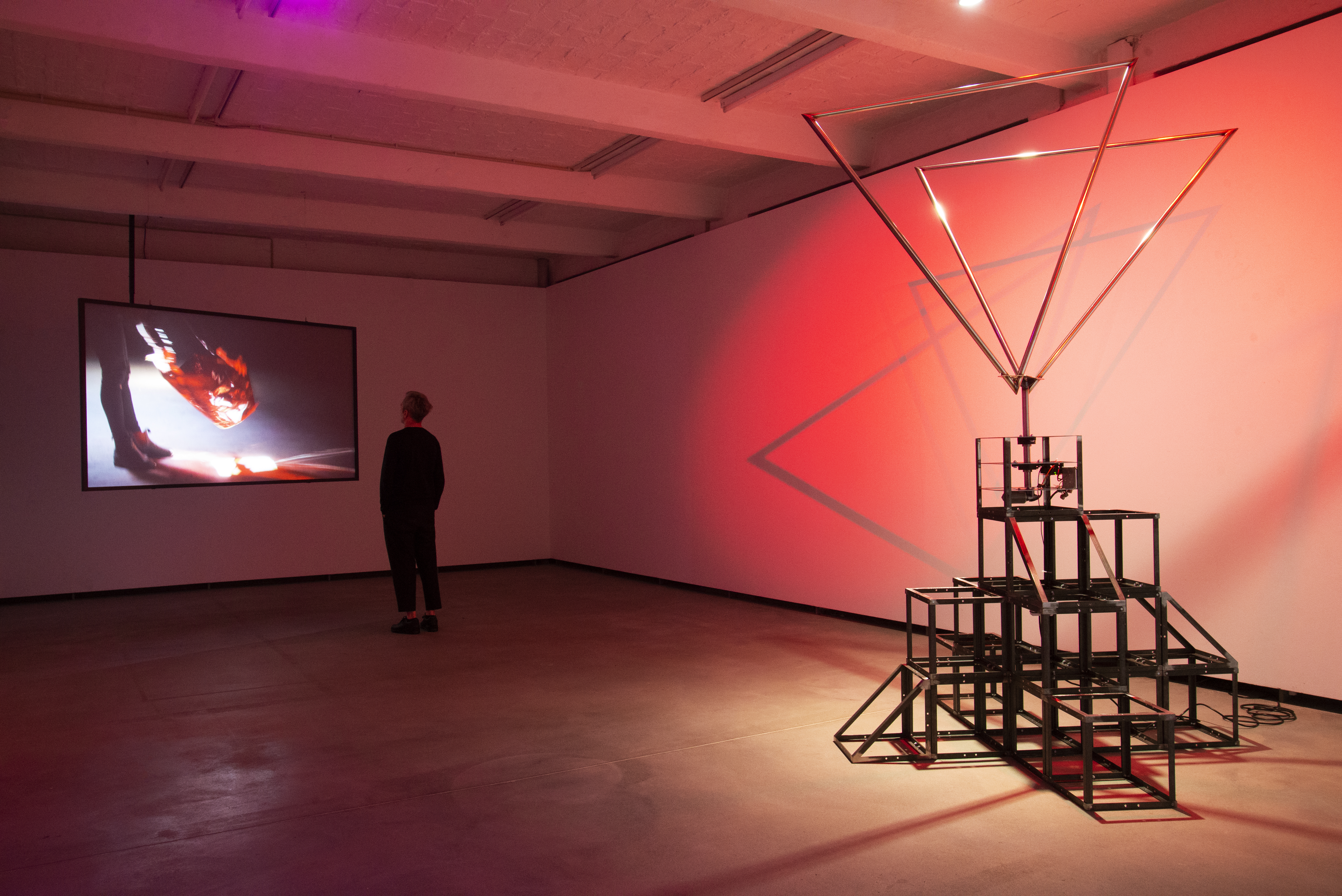 Sunburst
Sunburst unites simple gestures in a tiny attic with the explosive activity of the most grandiose of our stars, are inspired by the precise data of the disturbances and explosions recorded on the sun, emphasizing the unpredictability of the phenomenon.
Single channel sun-washed video and a kinetic sculpture aim at recapturing facets of solar storms and winds, sunspot disturbances and space weather. The kinetic sculpture is set in motion using solar weather data collected between August 28 and September 3, 2020 by NOAA and GFZ at Adolf Schmidt Observatory for Geomagnetism thru the its retranscription in Bartels kp music diagram.