KIKK in Town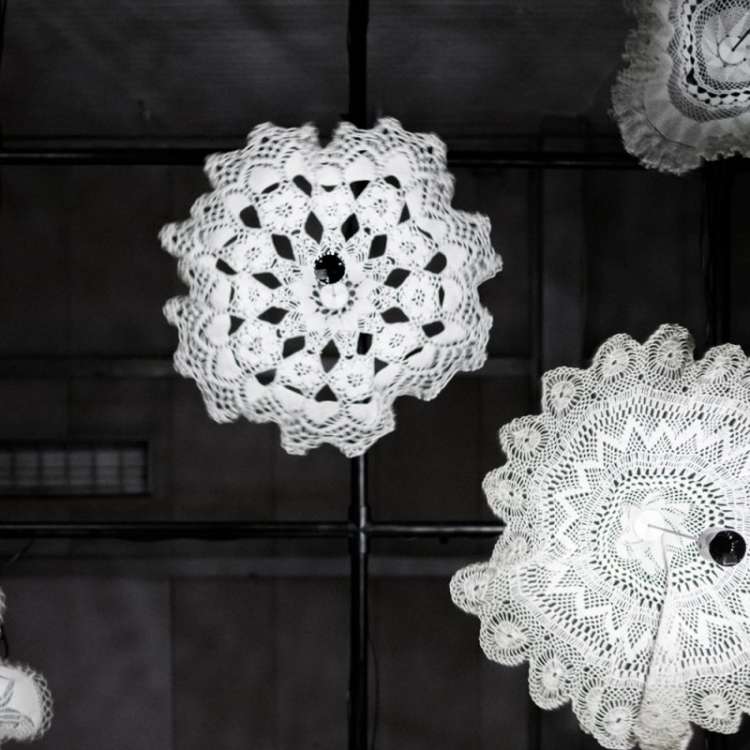 Mariska de Groot
Crochet
Hours and dates
From 5 Nov 2021 to 7 Nov 2021 / from 10:00 to 18:00
Intrigued by the phenomena and history of optical sound, Mariska de Groot (1982, NL) makes, performs and composes for comprehensive analog light-to-sound instruments and installations which explore this principle in new ways. Her work often has a reference to media inventions from the past, with which she aims to excite a multi-sensorial and phenomenological experience in light, sound, movement and space. Mariska obtained her BA in graphic design in Arnhem (2000-2005) and received her masters diploma at the ArtScience interfaculty in 2012. In 2009/2010 Mariska received a Startstipendium from Fonds BKVB. She won the BNG Workspace12 Project Prize in 2012, in 2014 she won the O68 Price for German/Dutch artists and in 2016 she received a Creatives Industries Talent development grant.
Medias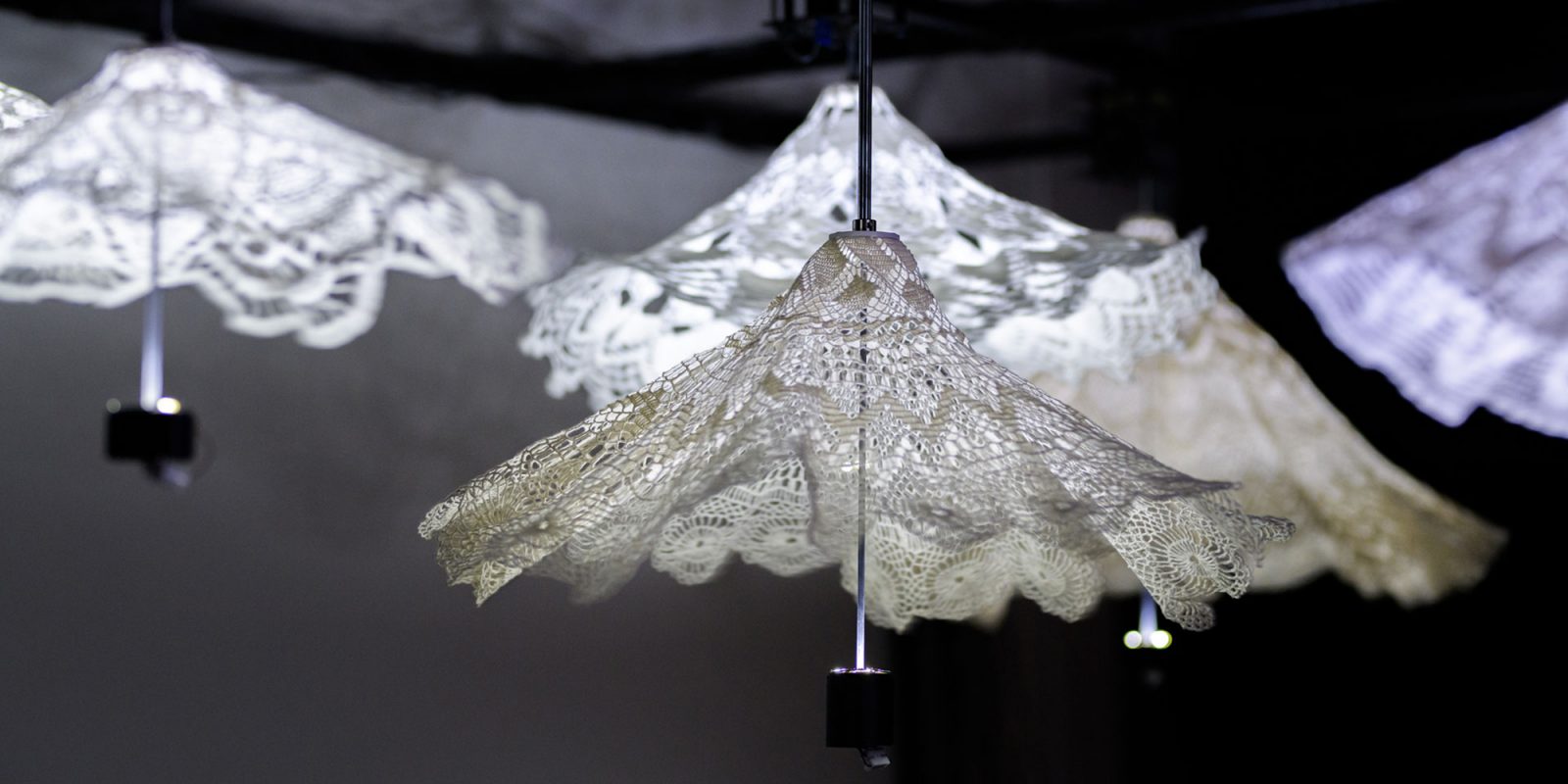 Crochet
Above your head spins a collection of bobbin lace doilies with floral patterns. Like a field in claire obscure, they open and close as if they were hit by the wind. Due to a special way of lighting, the patterns of the rugs seem to be constantly changing.
Crochet is a visual music installation with strong cinematographic references, where kinetics and old-fashioned craft meet each other in a surprising way. The work is part of De Groot's ongoing research into wave movements and the interference between frequencies and patterns.
Crochet is a production with WerkTank Leuven (BE). Picture by Pieter Kers | Beeld.nu.